อาจารย์นักกายภาพบำบัดประสบการณ์ 10/ 30 ปี

รักษาออฟฟิศซินโดรม
อาการปวดคอ ปวดบ่า ปวดหลัง ปวดไหล่ ชาแขน ชาร้าวลงขา ฯลฯ 
ได้อย่างเห็นผล* ที่กายภาพบำบัดศาลาแดง
Oo.  หลายคนเอ่ยปากชม  .oO
Doctor recommends SALADAENG Physio
"I has undergone physiotherapy @Saladaeng Physio. Clinic with my back pain from work. Very impressed by speedy recovery, pain and numbness's gone. The clinic is hygiene and staffs is very helpful."
Asst. Prof. DR. THEP CHALERMCHAI, M.D.
Specialist Doctor : Medical Oncology&Dermatology Lecturer
SALADAENG Physio impresses Doctor
"The most effective physiotherapy treatment ever undergo. My symptoms get better till fully recovered. I recommend Dr. Adit for one who has muscle and joint problems. I think your problems will be cured here."
Archarn DR. VARIS PISITTHANORASIHA, M.D.
Specialist : Aesthetic Medicine Doctor&Anti Aging : A GRACE CLINIC
Dentist recommends SALADAENG Physio
"Saladaeng Physio. Clinic gives me a wonderful treatment by modern physical modalities, beneficial advice is a plus. My pain from work has been relieved very fast obviously. Physiotherapist answers my enquiries politely with specific recommendation very well. Totally, I give 5 full marks (liey krub)."
Specialist Dentist : Implantologist, Esthetic dentistry& Proathodontis
SALADAENG Physio impresses Dentist
"I have got very good caretaking and beneficial advice. So impressed and I would recommend friends or relatives to come here whenever they get sore or pain from joints and muscles."
Doctor KULTHEERA THEPWANUNGKOOL
Specialist Dentist : Periodontal Disease
* The result is individual.
*ผลการรักษาขึ้นกับหลากหลายปัจจัยในแต่ละบุคคล
คำนิยมที่ฝากไว้ หลังรักษา ออฟฟิศ ซินโดรม ปวดคอ ปวดบ่า ปวดไหล่ ปวดหลัง ณ กายภาพบำบัดศาลาแดง
Neck&arm part
I had got neck and arm pain more than 3-4 years. The pain also disturbed my sleep. I was recommended by my doctor to have my neck operation because of the pain and weakness of my right hand muscles. My relative suggested me to go to see Dr. Adit at Saladaeng Physiotherapy Clinic because his back was treated by Dr. Adit. So I decided to go to see him. I was surprised as my pain had been dramatically decreased after the first treatment. Therefore, I postponed my operation.

I continued the treatment about 10-12 visits and I felt totally different compared to my first visit. I am very happy because I do not need to have neck surgery anymore.
Mr. Boonleard Krabuansaeng
Professional Teacher& Business Owner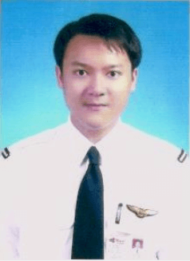 Lower back part
Dr. Adit is an expert in physical therapy who earned both Master degree and Doctoral degree from Australia. With a continuously treatment, my severe back pain has been getting a lot better within a certain period of time and most of all; helping me avoiding the operation which is the final process of curing my back pain condition.

The clinic is hygienic and cozy with friendly and well trained staffs, new equipments. The most important thing is the physiotherapist and I do highly appreciated in helping me getting through this.
Flight Attendant Thai Airways International (Public) Ltd.
Knee(not from knee) part
I had my both knees treated at a well-known and famous hospital in Bangkok for 6 months but the symptoms of my knees were not healed. My doctor told me to undergo knees surgery. Luckily, my closed friend recommended me to have physical therapy treatment at Saladaeng Physiotherapy Clinic.

The physiotherapist knew the causes of my knees problem and the symptoms has been cured a lot. Moreover, I do not need to use my crutches any more. I would like to thank you very much. I am appreciated with treatment and the outcome a lots.
Ms. Juthapron Kumutpongpanit
Business Owner : Toyata PARAGON
Shoulder back&hand part
Pain on my shoulder, back , numbness and weakness on left hand. Very uncomfortable and cannot perform my routine work. After treatment my pain level has been reduced and the numbness is relieved significantly by short period of time. I am satisfied with clinic treatment very much.
Thank you, this really helps me back to enjoy my happy moment of life.
Director Corporate Affairs Pepsi-Cola (Th.) Trading Ltd.
Neck+Hand part
Pain and numbness on my hand for long time. My personal doctor recommends operation to cure the symptoms. I have tried physiotherapy treatment from Saladaeng Physiotherapy Clinic, which is very impressive.
Not many times I take for the treatment here, all symptoms difinitely disappeared. I am very glad because I need not to pass any operation.
Professor Poolporn Saengbangpla
Neck, shoulder&hand part
Pain on my neck, shoulder and numbness on left hand for 8 years long. I go for traditional Chinese Therapist, traditional Thai Massager and physical therapist for many places yet the symptoms does not be cured. Asst. Prof. Dr. Adit has treated by Manipulative Physiotherapy on my neck with others physiotherapy instrument. Remarkable, numbness on my hand is disappear till I wonder how numb I have ever felt. Now numbness and pain on my neck have been restore repectively.
I truly forget the picture of suffering pain whenever I wake up. Dr. Adit also guide me a trick to avoid re-injury.I should have known Archarn Adit and Saladaeng Physiotherapy Clinic sooner than this.​
Managing Director  Elite Provisions  Ltd.
Copyright © 2006 All Rights Reserved.